The senior dues is $105 and it includes all senior expenses having to do with the graduation ceremony. You can pay this anytime Balfour is on campus. The first day is Friday October 7th during all lunches. You will just add the $105 to the total from your announcement order below. A $100.00 deposit is required for all orders placed at Balfour. You can make payments every month on campus or online. Here is an example:
You can order online at www.gabalfour.com or at our student center in Suwanee from 9AM - 4PM every weekday as well as 9AM - 1PM every Saturday in September and October 1st. See the flyer your student received for more information. Please call our office or email scholasticimages@gabalfour.com if you have any questions. Thank you and have a wonderful day!
FASFA Workshop
Parents,
Would you like to receive onsite professional assistance completing the FAFSA(Free Application for Federal Student Aid) and learn about other financial aid resources? Jackson High School is hosting a workshop on October 24th from 5-7pm. For more information about College Goal Georgia and what you will need to bring to the event, please visitwww.CollegeGoalGA.com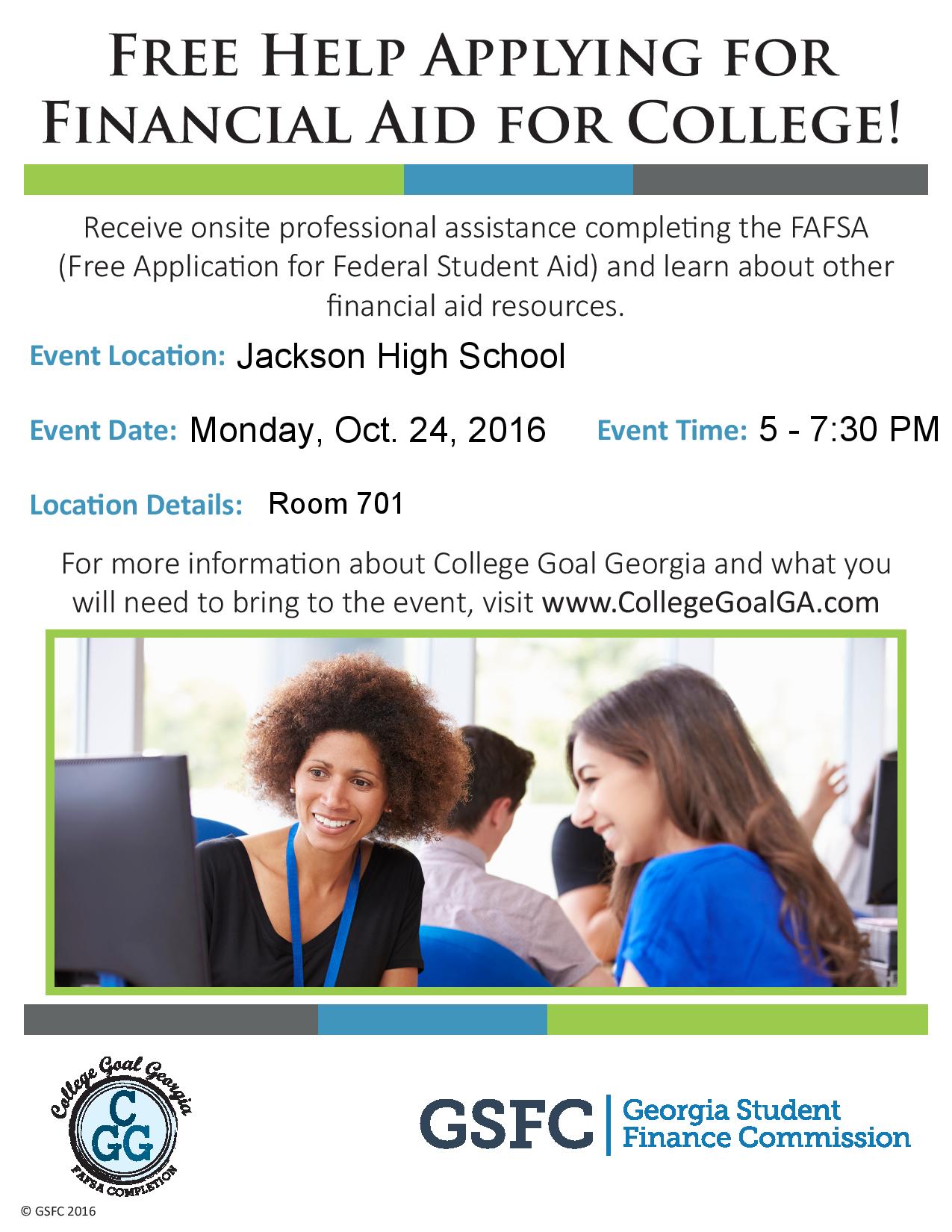 Good afternoon Jackson High School!
In an effort to stay consistent over time and best assist you, Jackson High School, as well as students/parents, we have uploaded the digital version of our Agenda Book Calendar (previously emailed to you as Word/PDF) to our website (as seen in the attached screenshot) and have included the direct link here.Please click on the link to gain more information. JACKSON AGENDA BOOK DIRECT LINK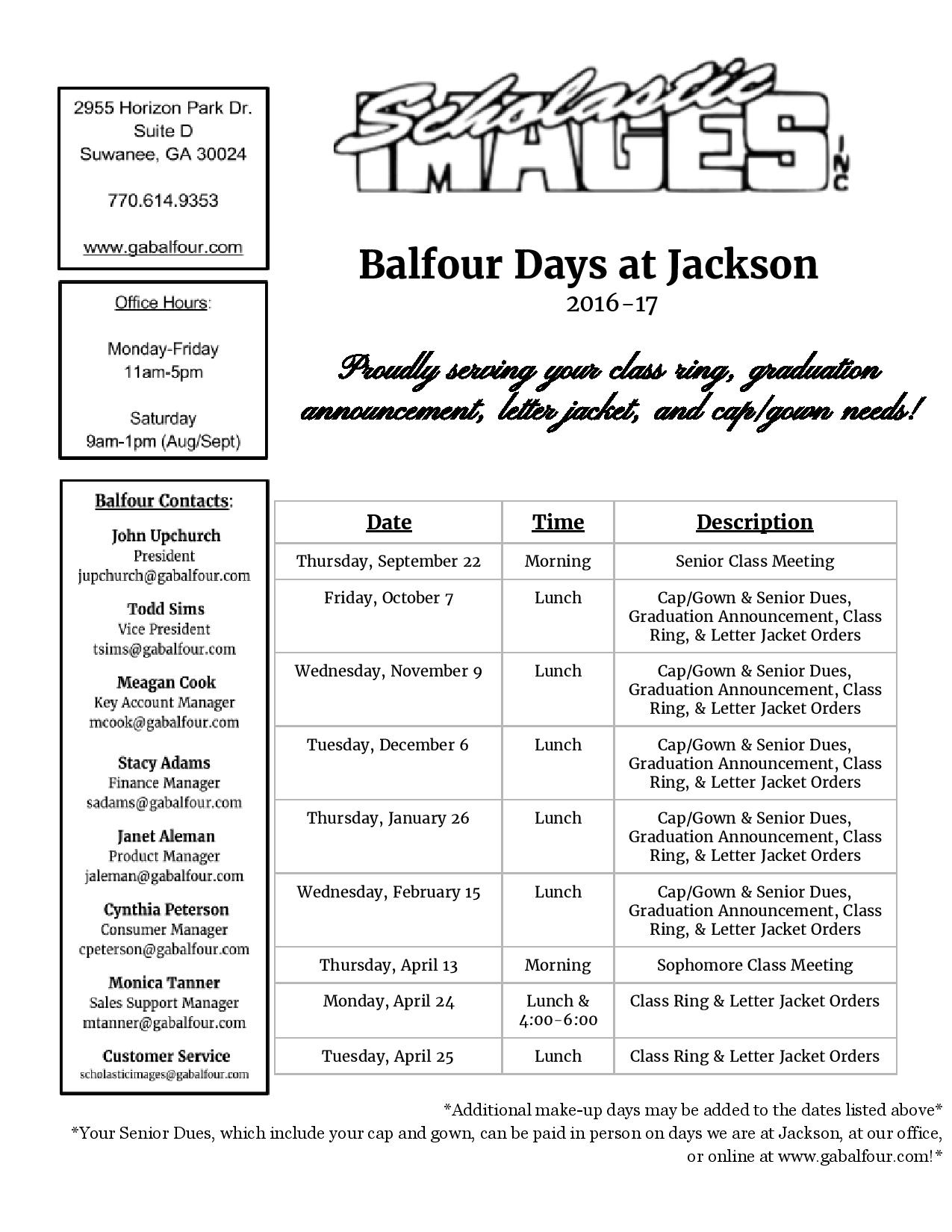 Reminder: We have scheduled Dues collection days on campus for Wednesday, February 15 during lunch! We will be able to take Graduation Announcements(last time for this), Senior Dues which include Cap-Gown, as well as Letter Jacket orders.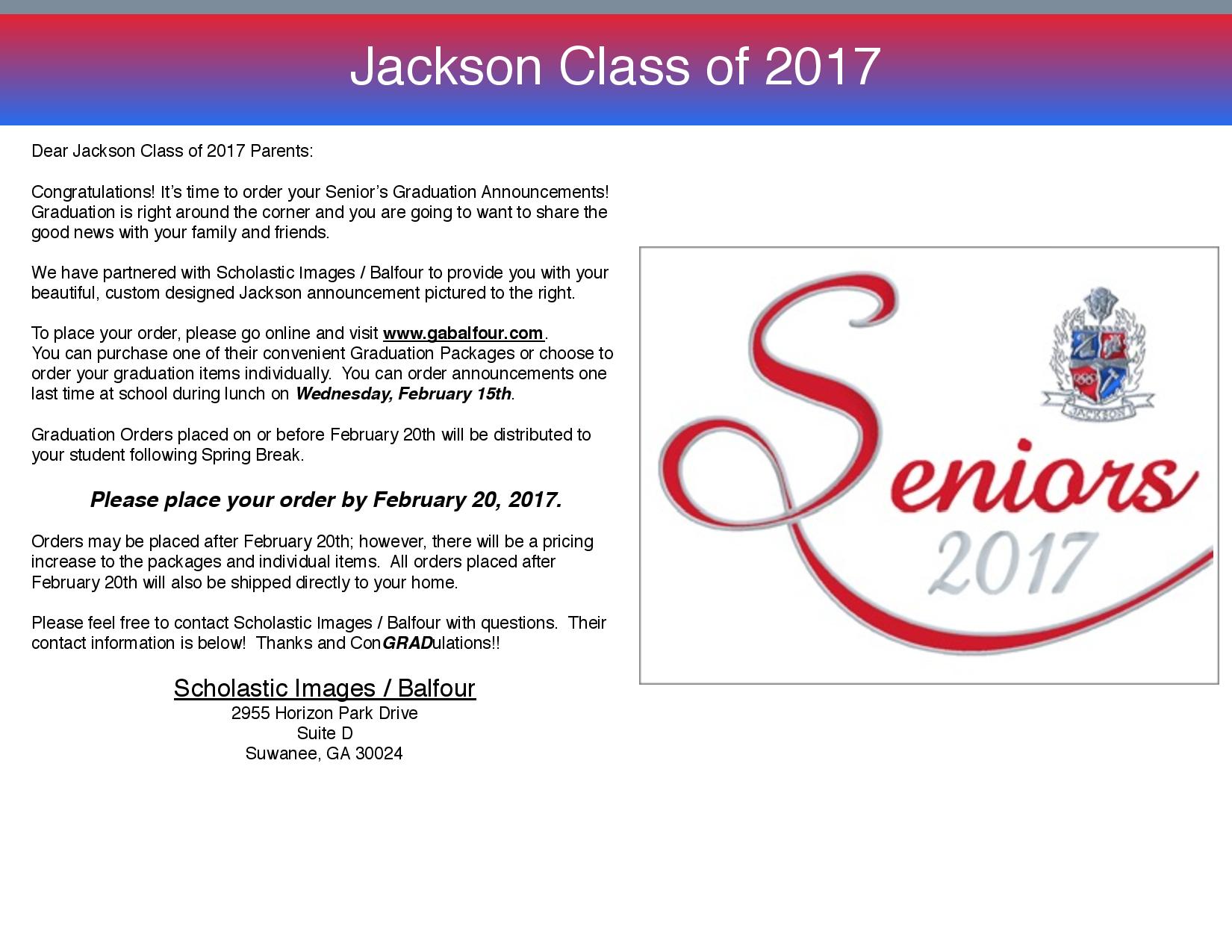 Balfour will be on campus for the class of 2019 to order their class rings and letter jackets on Monday April 24th during lunch and after school till 6:00pm and again on Tuesday April 25th during all lunches. Please bring a $75 deposit to order a ring and $100 to order a jacket. The rings will be delivered as soon as school starts back in August. The jackets will be delivered in seven weeks.