Please check out our NEW Jackson High School Athletics Webpage by clicking here.
The BCSS Purpose Statement
Butts County School System's purpose is to provide LEARNING AND LIFE EXPERIENCES that MAXIMIZE THE INDIVIDUAL POTENTIAL of ALL STUDENTS so they are PREPARED FOR A PRODUCTIVE FUTURE.
Welcome Back
Student Drop-off is at 7:30 AM
The 2018-2019 school day for students will begin at 8:10 AM and end at 3:10 PM
Parents, please fill out our very short AdvancED survey by clicking here.
UGA Griffin Campus will be at the Jackson Butts County Library on August 23rd at 5:30 pm for a Q/A session. For additional details, please visit their Facebook page.
https://www.facebook.com/UGAGriffinCampus/
Follow us on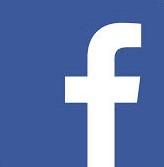 Follow us on